Vision Suite
Access to the database and Vision analyses results
in the cloud
Service for organization of work with digital microscopy slides and remote consultations with colleagues via telemedicine
Vision Suite provides the flexibility to access and work with data remotely. The service is an excellent solution for medium-sized and large laboratories with extensive databases and a large number of specialists need to work together. Quick and easy integration into the laboratory process.
Full range of features for working with digital slides
Patients
Patients database
Reports
Preparation of reports on the results of the study
Samples
Table with samples or slides gallery, their status, easy filters and search
Archive
Sending samples to the archive
Validation
Viewing analysis results, working with digital slides
Register
Recording of digital samples
Consultations
Share your slides with colleagues. Quick and easy sharing of links with slides to discuss
LIS
Bidirectional interaction with LIS
Modern solution for remote access
and effective work with microscopy data
Telemedicine and remote consultations with colleagues
No matter where your lab specialists are located, Vision Suite provides secure and reliable access to your database in the cloud allowing to manage data in real time. Work with a digital slide on any device: PC, phone or tablet. Collaborate with experts around the world.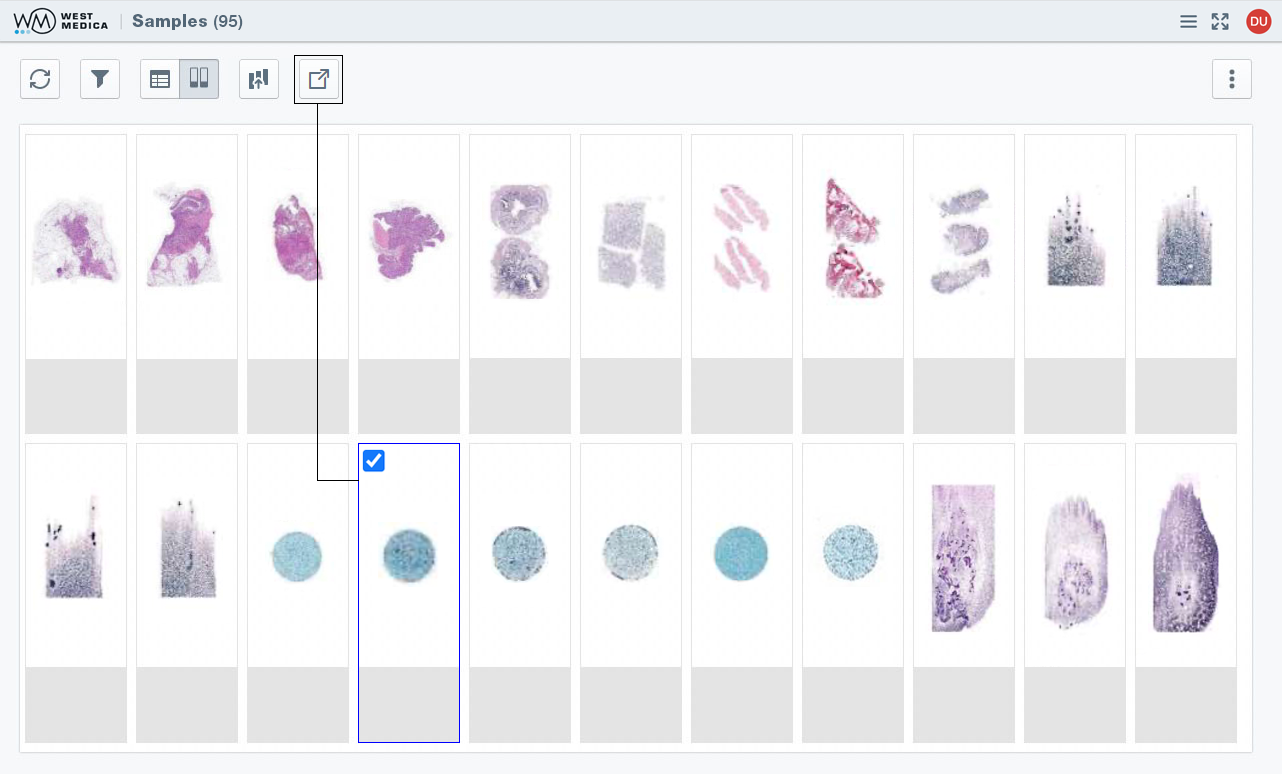 Select a sample and click the "Share" button on the toolbar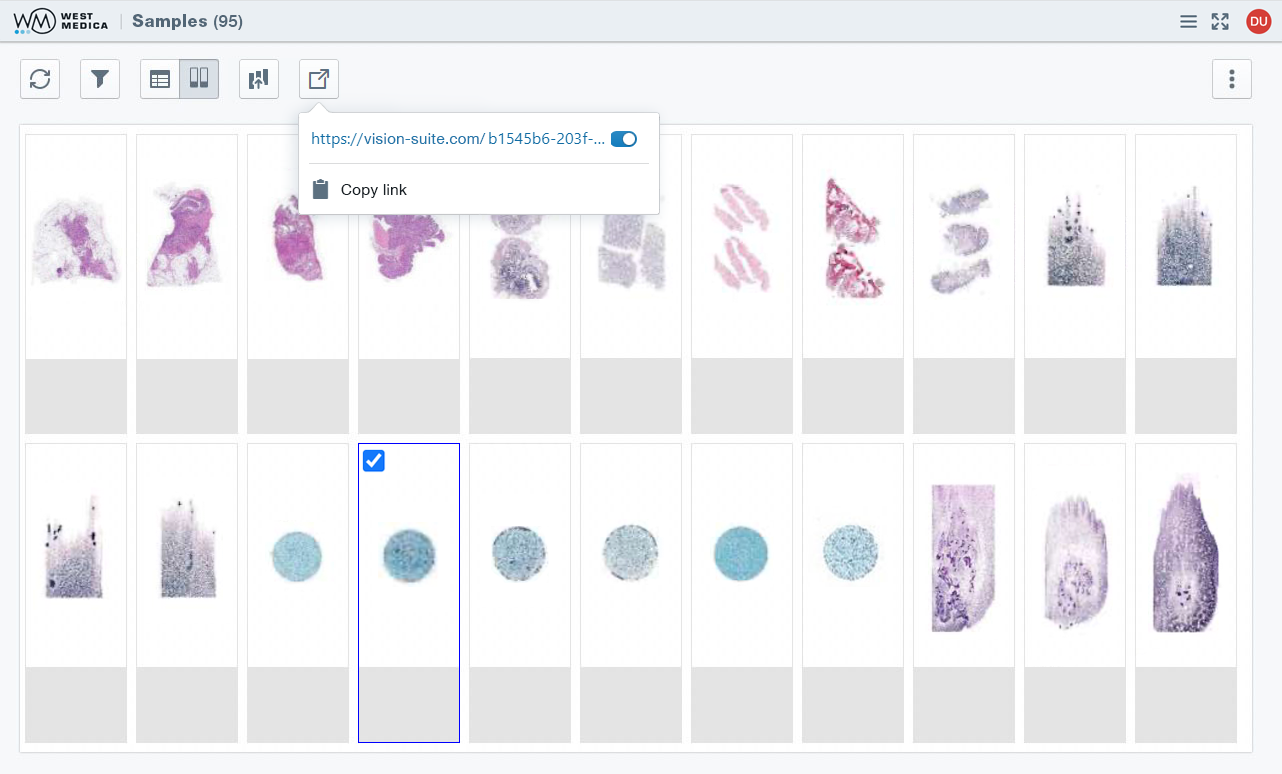 Copy the link and send it to colleagues for consultation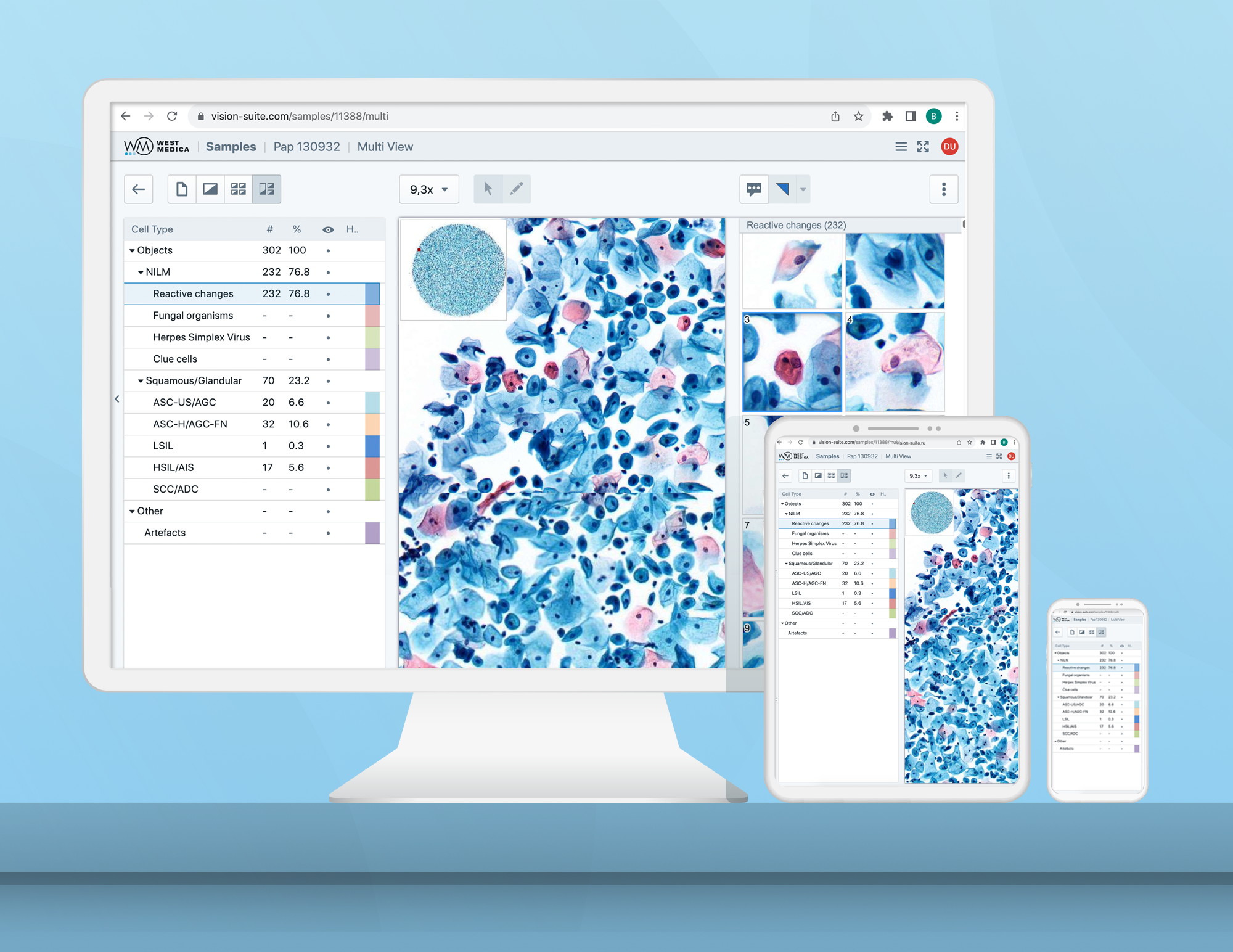 Your colleague is viewing the slide on any device
Flexible workflow organization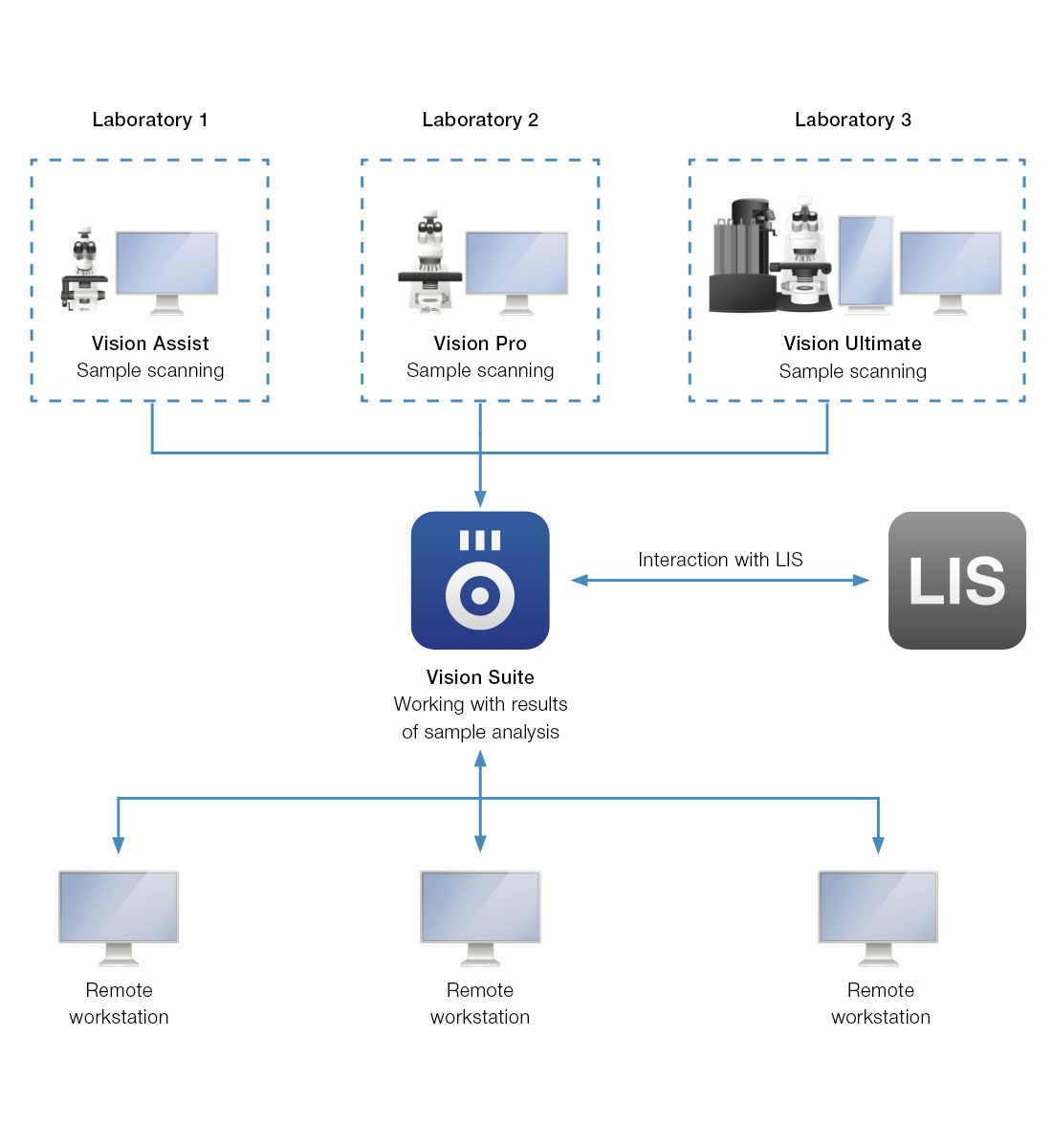 Centralization — consolidation of results from several laboratories into a common database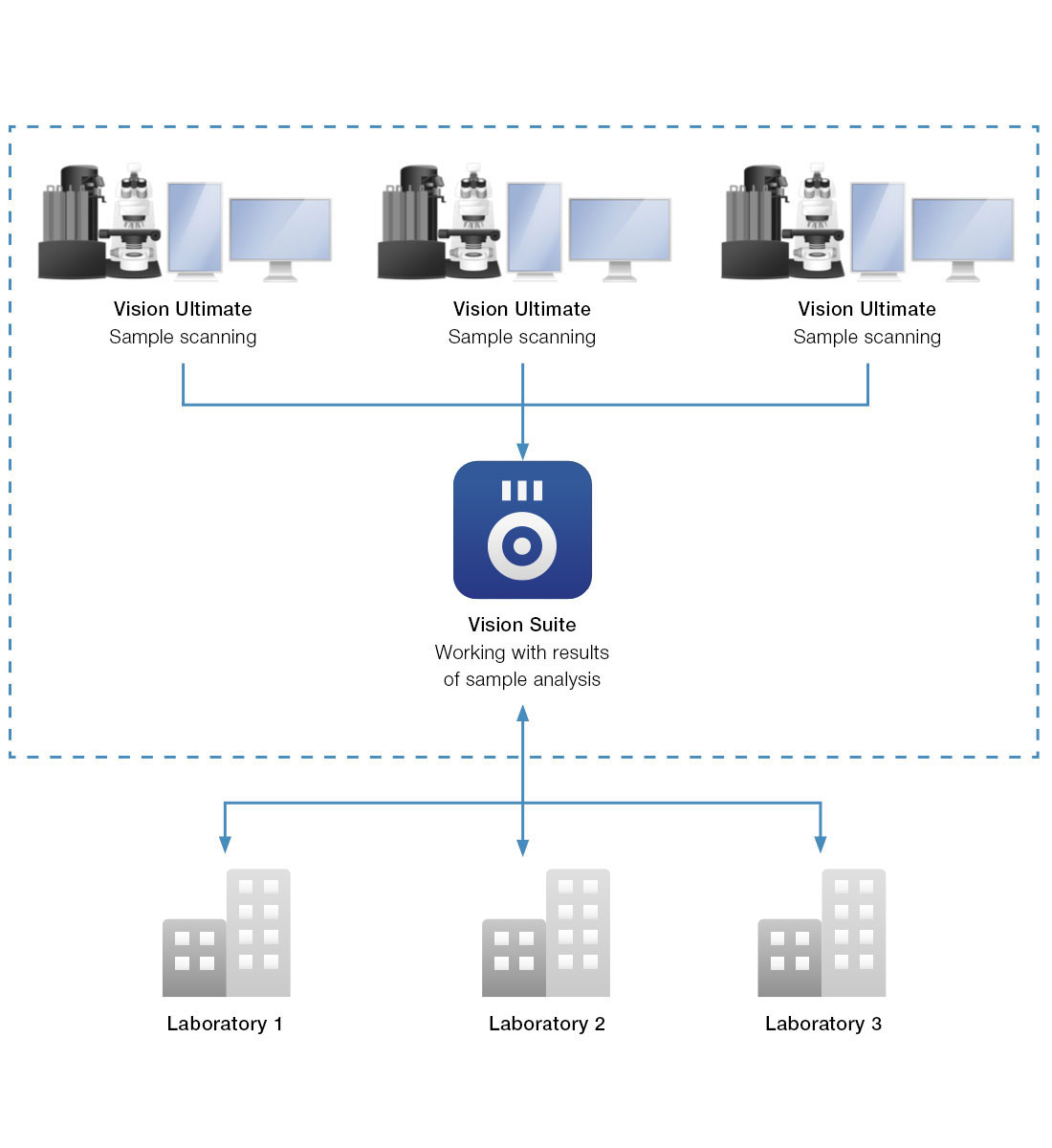 Outsourcing — sending results to other laboratories for validation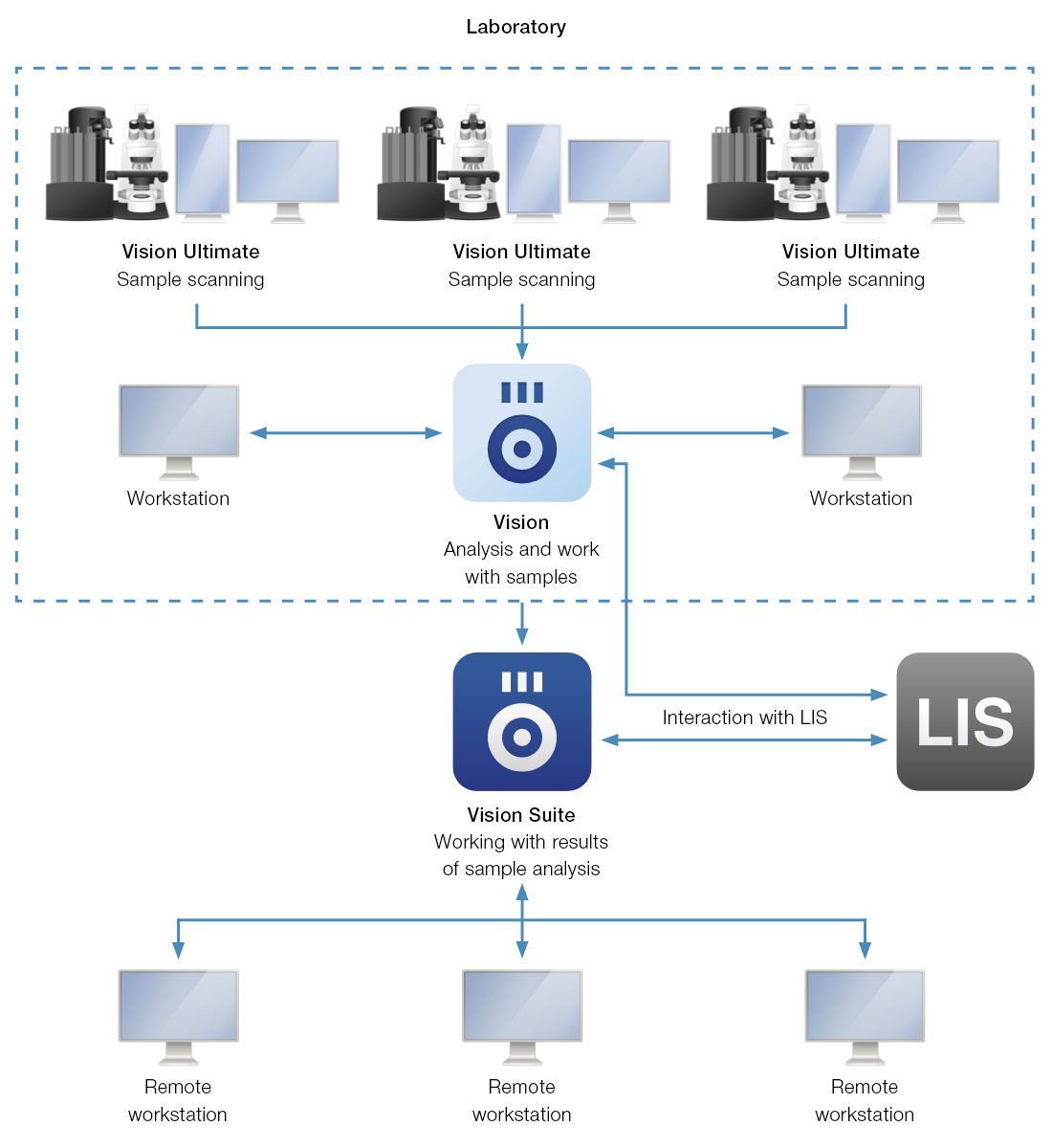 Distribution of workflows — uploading selected microscopic samples for evaluation of results outside the laboratory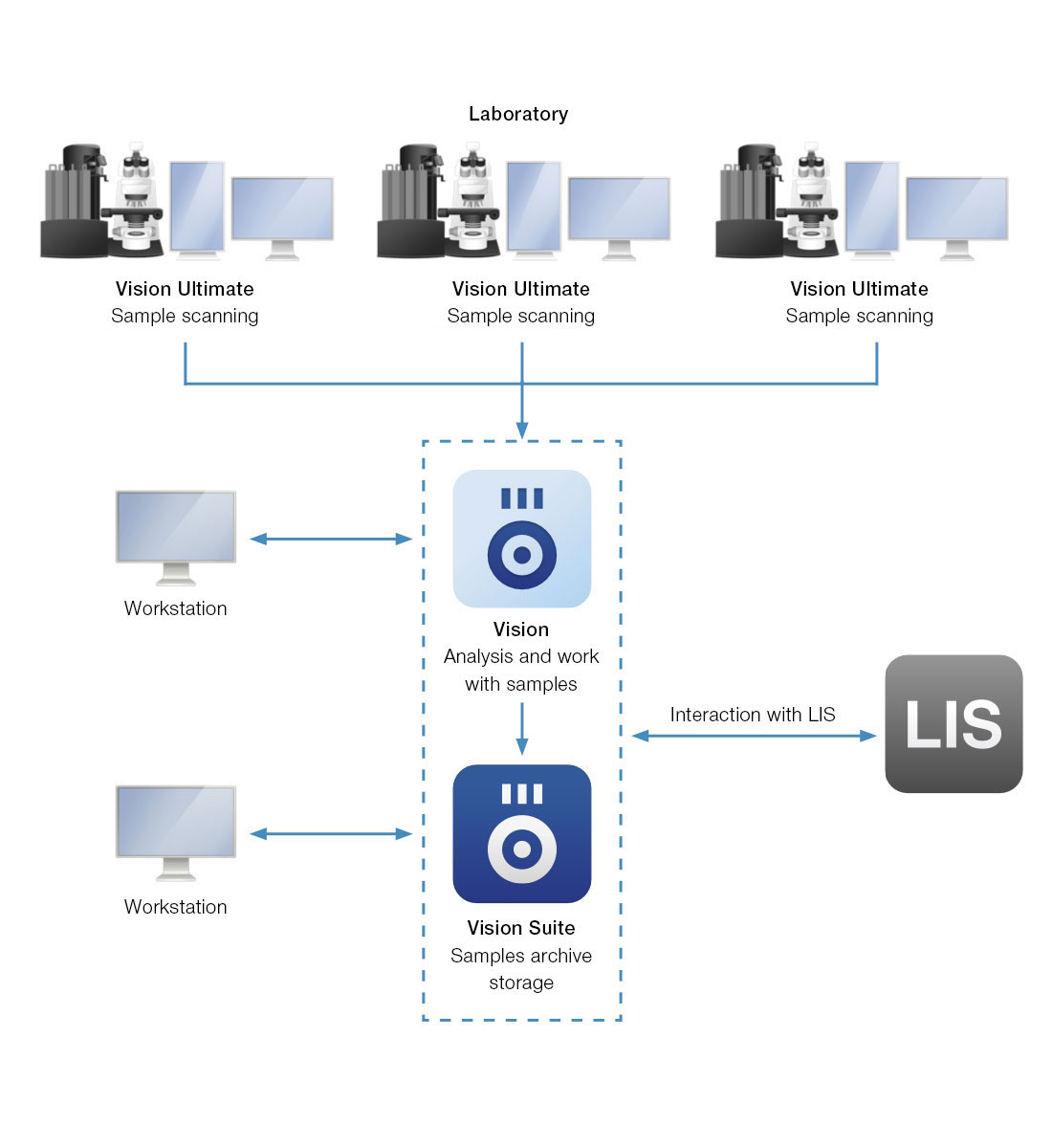 Archive — storage of samples library after validation
Supports digital slide scanners of different manufacturers
Vision Suite supports major formats of digital slides
Analyze digital slides with Vision application modules and send results to Vision Suite.